News
Dec 24, 2015 | Vote0 0
Artist Anna Clarey paints City Centre Mirror cover picture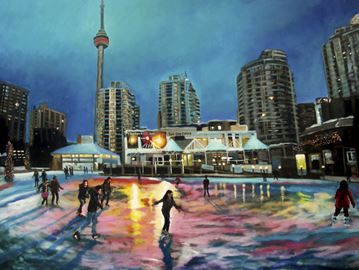 Harbourfont Ice Rink
Image/COURTESY
A painting by Toronto artist Anna Clarey.
City Centre Mirror
Our cover photo this week is a painting by Toronto artist Anna Clarey.
Titled Harbourfont Ice Rink (painted from a photograph by Tim Fraser), the acrylic painting showcases the downtown rink in all its vivid-hued glory.
While Clarey typically works from photographs she takes herself, she was struck by Fraser's shot and immediately wanted to paint it.
"I loved it so much – the way he captured the scene and the way the light reflects off the ice," she said. "I got in touch with him and told him I was an artist and would love to paint that picture."
Clarey loved painting up through her teen years, but life and work got in the way of her pursuing it much further. About 12 years ago, she was inspired to pick up a brush again after going on an art tour.
"I just started teaching myself – painting flowers, a lot of local scenes and Beach stuff," she said.
Four or five years ago, her painting changed from a hobby to a full-time vocation. She quit work and began painting more regularly in her home studio.
"Working, painting and managing family life all at once was too hard," she said. "But by focusing more on my painting, just by doing it every day I found my technique really improved."
Acrylics are her medium of choice, in part because they dry quickly and allow her to work fast and partly because they are safer than oils when she is working from home.
Now, Clarey primarily paints scenes from rural Ontario, making her oeuvre more cohesive and better suited to gallery shows.
Her next scheduled public exhibit will be as part of The Artist Project at Exhibition Place from Feb. 18 to 21. For more information on the artist, visit www.annaclarey.com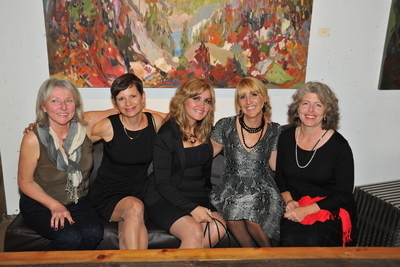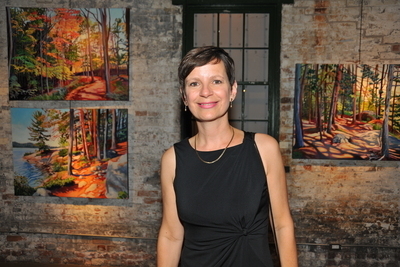 A really nice write up and pictures from our recent show. Click on link below to see full coverage. Thanks Snapd!
http://www.snapdowntowntoronto.com/?option=com_sngevents&id[]=584147&utm_source=email&utm_medium=snapd
"A Group Exhibit by artists Donna Andreychuk, Anna Clarey, Patrice Carmichael, Marlene Pape and Sharon Barr was held at the Arta Gallery in the Distillery District and ran until October 22nd. A powerful selection of landscape and abstract paintings brought together by similarity in palette and subject. These women's passion of art has been reflected expressively by their painterly brush stokes and professional palette, which beautifully assists our transition into the vibrant colours of fall."
Anna is thrilled to announce that 5 of her paintings have been chosen to be featured as Christmas cards by Charity Cards. Charity cards provides customizable greetings cards featuring artwork by many popular artists. 20% of their sales are donated to The Childrens Wish Foundation. If you are interested in ordering your Christmas cards from Charity Cards please go to http://www.CharityCards.ca
Anna's paintings are featured in the "New This Year" category, # 12014, 12015, 12016, 12017 and 12217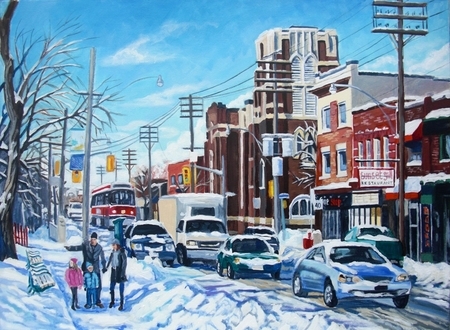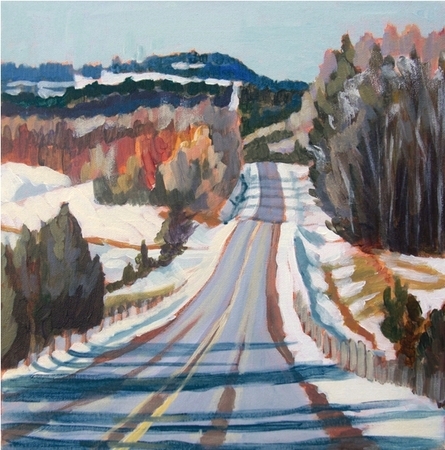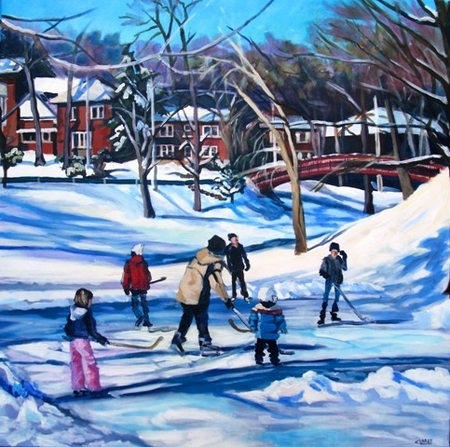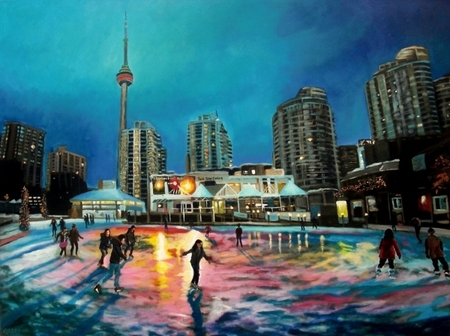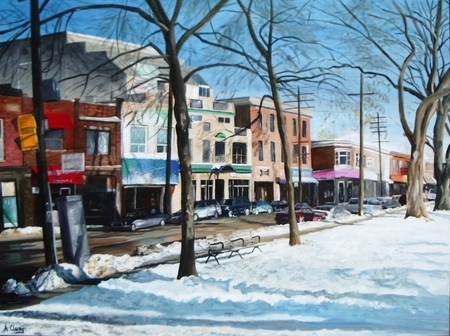 older blog items...